Can count on my participation. On board Malice will be up to no good. Also two mystery characters will show up who's paths shall cross with the evil clone. Will add more soonish.
Edit:
Here's Malice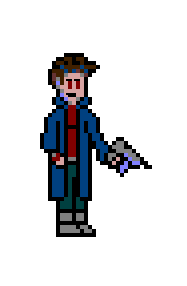 Being filled with malice has two meanings with this clone. With his new found abilities, Malice continues his quest to cause as much pain and suffering to others as he can. Sure he can be clique, but he is known to step outside the box to prove a point, or if you piss him off enough.
Fino (Right) And Ancelm (Left)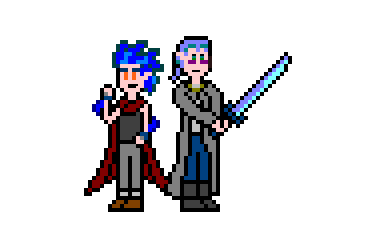 Fino: Vulgar, egotistical, loud, and obnoxious, this hell spawn puts up a tough act as he looks for new opponents to beat, but is known to have a softer side, if you can stand to be around him long enough to see it. He is out for power. For what, little is known.
Ancelm: Fallen from grace a long time ago, this sword wielding warrior use to wander the world below, but has found a form of peace with his new life as a hired hell agent. Calm, calculative, crafty and generally kind, it is a wonder how he can stand his younger and more annoying partner.
(Going right to left) June, Jay and Lanz.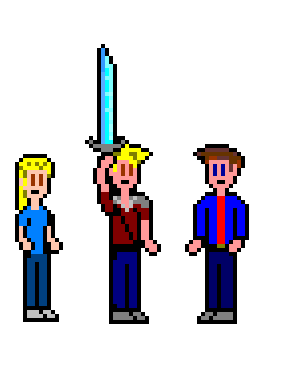 June: Younger sister to Jay. Smart, and understanding, usually is annoyed with her brothers antics, though gets along well with Lanz.
Jay: Spontaneous, loud, and is seen as an idiot. Behind all that, Jay is a stand up guy, not taking crap from anybody and would stand by a friend in need.
Lanz: Out of the two, he is the more down to earth and rational. THough can be annoyed with his best friends antics, he also finds himself carried away with them sometimes.